Sometimes, i wonder if it'd be better if i wasn't here. I'm tired of not being good enough. I'm tired of being weak and strupid.

I would like to apologize for every wrong thing i have ever done to anybody.

I'm off don't know where i'll end up but i'm going to do something thinking about my life and idk what else.

I don't know what to do. I've never felt this, listless or panicked. I just need to get away, disappear for awhile and think things over.

~
Peace for now all
I'm tired of making people feel like crap. I'm tired of not being good enough.
Current Mood:

sad
Lauren's HOME!!!!!!!!!!!!!!!!!!!!!!!!!!!!!!!!!
Should LJ have copyright-like rights over your fanfics?
THE OFFICIAL-SOUNDING STUFF

The United States delegation to the World Intellectual Property Organization (WIPO) has been one of the strongest supporters of efforts to create a new intellectual property right for broadcasters and cablecasters through a new WIPO treaty. If adopted, the treaty would give broadcasters, cablecasters and potentially webcasting companies 50 years of copyright-like rights over anything they transmit, including public domain and Creative Commons-licensed works. It would also give broadcasters legal protection to use technology to lock down content, giving them control over how you use broadcasts received by your television, radio and possibly personal computer and control over how those devices are designed and built.

The new Broadcasting Treaty is likely to restrict your access to knowledge and culture, and it lets broadcasters make decisions that should be left in the hands of creators and the public.
[Source]

If adopted, the WIPO treaty will give broadcasters 50 years of copyright-like control over the content of their broadcasts, even when they have no copyright in what they show. A TV channel broadcasting your Creative Commons-licensed movie could legally demand that no one record or redistribute it—and sue anyone who does. And TV companies could use their new rights to go after TiVo or MythTV for daring to let you skip advertisements or record programs in DRM-free formats.
[Source]

If that wasn't bad enough, the US contingent at WIPO is pushing to have the treaty expanded to cover the Net. That means that anyone who feeds your "sound and images" through a web server would have a right to meddle with what you do with the webcast simply because they serve as the middleman between you and the creator.
[Source] [More Information]
WHAT THIS MEANS FOR US
Anything posted to this community or elsewhere on LJ, should the internet expansion be included, would give LJ 50-year copyright-like rights over
YOUR CREATIVE WORK
. Even if you post it on your own webspace, your webhost would have the same sorts of rights, unless you own your own webspace. And even if you are on your own server space that you own and house and run and
everything
, your internet service provider could possibly lay claim to your work.
WHAT CAN WE DO ABOUT IT?
If you live in the US or US Territories, you can go
here
and have a form letter (which is editable, as you see fit) sent to your representatives. Even if you don't live in the US, you can still get the word out and do your best to make sure that this treaty dies before it goes into effect.
This community is supposed to be a place for each of us to post our OWN fanfic, not a place for us to post and hand over our rights to LiveJournal. This treaty cannot go on.
I know that this post (obviously) doesn't contain any fanfic, but this is very, VERY relevant to our community.
Get the word out. Link people here
If you want to repost this somewhere else, please feel free to do so (or else link people here).
Current Location:

Room

Current Mood:

pissed off

Current Music:

none


A1- Astronomy - Wilson / "study Center"
A2 - Geometry - Griffen
A3 - World History - Stuart
A4 - Mix chorus/Ethic Studies

B1 - English - Kerjman
B2 - World Religions - Nehls/ Creative Writing - Gould
B3- IBS - Means/ Lifetime fitness - Schroeder
B4 - Spanish 1 - Dawes

Anybody have anything with me??
My schedule :
Current Mood:

chipper

Current Music:

READING - Geisha, a live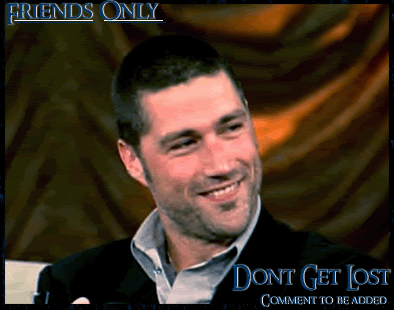 You heard the man!
You scored as agnosticism. You are an agnostic. Though it is generally taken that agnostics neither believe nor disbelieve in God, it is possible to be a theist or atheist in addition to an agnostic. Agnostics don't believe it is possible to prove the existence of God (nor lack thereof).

Agnosticism is a philosophy that God's existence cannot be proven. Some say it is possible to be agnostic and follow a religion; however, one cannot be a devout believer if he or she does not truly believe.



| | | |
| --- | --- | --- |
| agnosticism | | 71% |
| Islam | | 67% |
| Buddhism | | 67% |
| Hinduism | | 58% |
| atheism | | 54% |
| Judaism | | 50% |
| Satanism | | 50% |
| Paganism | | 38% |
| Christianity | | 25% |


Which religion is the right one for you? (new version)
created with QuizFarm.com
Yessum
Current Music:

Take it away - The used